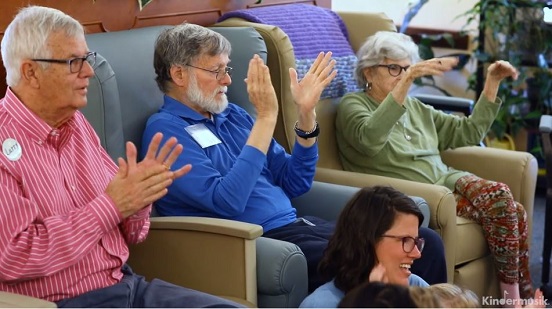 SENIORS – TEACHERS
Seniors serve as role models for the children. This gives seniors a meaningful sense of purpose as they demonstrate and guide the children in learning. Seniors clap, play instruments, dance and sing, resulting in natural and rewarding interactions with the children and their families.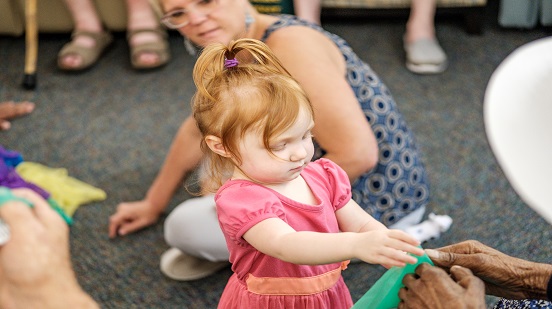 CHILDREN – HELPERS
The children in the class pass out instruments and props to the seniors, which facilitates interactions throughout the learning experience. Bridges allows families to access the Kindermusik songs at home, so the children continue to benefit from the research-based educational program.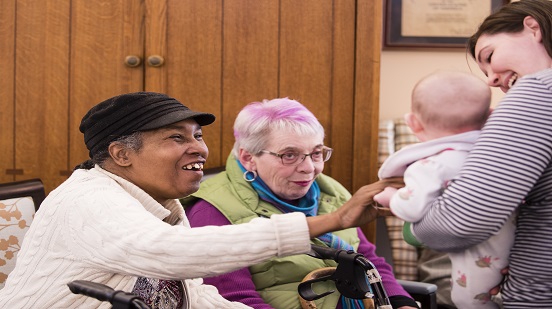 FACILITATORS – JOY DIRECTORS
Activity or program directors and parents act as joy makers, facilitating meaningful connections between the children and the seniors through playful, interactive actitivites. The Bridges program is easy to follow, so facilitators are freed up to engage the seniors in demonstrating and interacting with the children.